Welcome to Whaley Pecan Company…
Since 1937 Whaley Pecan has supplied high quality shelled pecans to users throughout the United States. Our modern shelling plant, complete with on site freezer facilities, provides a reliable year round source of shelled pecans in all sizes and grades. Our staff is ready to offer you courteous service prompt shipments and outstanding quality.  For current information email us or call 1.800.824.6827.
To our many Customers and Friends.

We are excited about the new health benefits concerning pecans. Not only do they taste great, they can be a part of a healthy diet. Our many years of experience in pecan shelling guarantees that your pecans will always be processed with peak of the season flavor. Pecans on this site are from the new pecan crop and will be shipped as soon as harvest begins, or on your specified shipping date.
We look forward to hearing from you. You can email us if you have any further questions.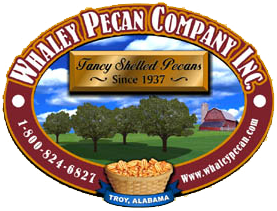 Sincerely,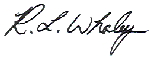 R. L. Whaley
Whaley Pecan Company, Inc.
---
Featured Items
---